PlayGround Zoom Fest: Best of PlayGround 25 Saturday May 29 2021 at 7:00 PM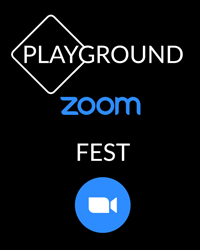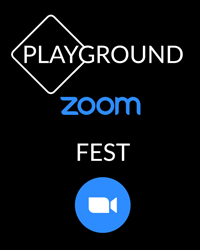 You've selected
Saturday May 29 2021 at 7:00 PM
Change Date
×
Best of PlayGround 25
Featuring the top 10-minute plays from the 2020-21 season in a fully-produced evening-length program. Blended Histories by Akaina Ghosh, directed by Jim Kleinmann The Art of Suffrage by Anne Yumi Kobori, directed by Jeffrey Lo Pivot by Bacilio Mendez II, directed by Claire Ganem Zagriate by Chris Steele, directed by Sean Owens La Planchada by Eteya Trinidad, directed by Tessa Corrie Curry and Crumpets by Leela Velautham, directed by Katherine Hamilton Sasha and the Angelier by Christian Wilburn, directed by Norman Gee NOTE: PlayGround will distribute Zoom live stream information on the day of the performance. If you do not receive the Zoom link at least one hour before the performance begins, please contact boxoffice@playground-sf.org.
Venue
Live Stream
via Zoom
Berkeley CA 00000
Performance Notes
Festival Premiere Presentation Best of PlayGround 25 (Opening Night)
This is an online streaming performance. One reservation = one Zoom link good for up to two devices. Personalized Zoom links will generally be sent out the day of the event to the primary email associated with your account. For questions, contact the PlayGround Box Office at boxoffice@playground-sf.org The online "lobby" for streaming events will open 15 minutes prior to start of performance.