PlayGround Zoom Fest: SAPIENCE by Diana Burbano Saturday May 22 2021 at 7:00 PM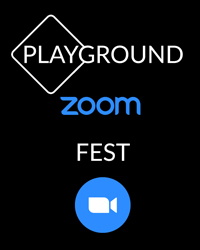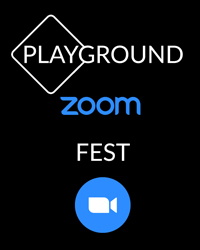 You've selected
Saturday May 22 2021 at 7:00 PM
Change Date
×
PlayGround in association with Theatre Cultura presents SAPIENCE by Diana Burbano, directed by Katja Rivera, May 22 & May 23 at 7pm PST. Written for Center Theatre Group's Writers Workshop 18-19 and originally developed by PlayGround, Sapience was further developed in San Diego Repertory's Latinx Play Festival. Diana Burbano's Sapience follows Elsa, a doctor of primatology on the autism spectrum, who has hidden this fact from the world. She is currently working with an orangutan named Wookie, who Elsa hopes to prove is capable of speaking a human language. Elsa's 12 year old nephew, A.J., is also on the Autism spectrum. He is "Locked in"- completely non-verbal. However, thanks to A.J.'s so called "disability" he and Wookie joyously discover that they can communicate with each other. This explodes Elsa's carefully constructed, science based worldview and forces her to drop the mask of normality she has worn her whole life. NOTE: PlayGround will distribute Zoom live stream information on the day of the performance. If you do not receive the Zoom link at least one hour before the performance begins, please contact boxoffice@playground-sf.org.
Venue
Live Stream
via Zoom
Berkeley CA 00000
Performance Notes
Festival Premiere Presentation SAPIENCE by Diana Burbano (Opening Night)
This is an online streaming performance. One reservation = one Zoom link good for up to two devices. Personalized Zoom links will generally be sent out the day of the event to the primary email associated with your account. For questions, contact the PlayGround Box Office at boxoffice@playground-sf.org The online "lobby" for streaming events will open 15 minutes prior to start of performance.