Ferocious Lotus / Two Mile Hollow Monday June 25 2018 at 8:00 PM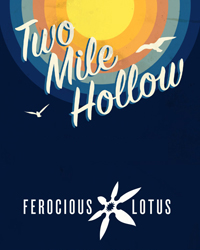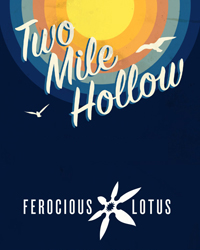 You've selected
Monday June 25 2018 at 8:00 PM
Change Date
×
In TWO MILE HOLLOW, we meet the Donnellys, a famous, dysfunctional, Caucasian family who are so obsessed with their own privilege that they don't know what to make of their son's ethnically ambiguous assistant who comes to visit. Through the weekend, hilarity ensues as siblings argue over women and motorcycles, a mother creates self-loathing in her gluten-intolerant daughter, and complicated and unique secrets are unveiled over white wine. The twist is that the family is played by actors of color. With this unconventional casting in Winkler's laugh-out-loud "white people by the water" genre play, she sends up some of our favorite American plays and helps us see the inherent inequities on stage and in life. TWO MILE HOLLOW is the perfect parody during this national moment, when our identity as Americans is being questioned more than ever before. Featuring: Rinabeth Apostol*, Greg Ayers, Sean Fenton*, Karen Offereins and Michelle Talgarow. * Member, Actors' Equity Association. Ferocious Lotus Theatre Company is a San Francisco Bay Area-based theatre group whose mission is to give voice to artists with diverse and international perspectives. We promote, even more than diversity, reality—the reality that our neighborhoods comprise people of all races, cultures and backgrounds, and that theatre should represent that reality. Ferocious Lotus presents new plays and musicals, as well as re-imagined established works, primarily employing the nation's top professional Asian American theatre artists. For more information, visit
http://ferociouslotus.org
.
Venue
Potrero Stage
1695 18th Street
San Francisco CA 94107
Performance Notes
Opening Night, including post-show Opening Night Reception & Cast Party
This is a general admission performance - the seats are on a first come, first serve basis when you arrive at the theatre.
Seating begins 15 minutes prior to start of performance.