PlayGround Solo Performance Festival Saturday February 9 2019 at 8:00 PM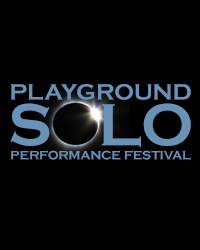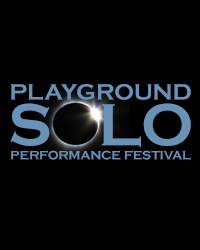 You've selected
Saturday February 9 2019 at 8:00 PM
Change Date
×
PlayGround presents the 2nd annual PlayGround Solo Performance Festival, a celebration of the best in Bay Area solo performance, running January 24-February 10 at Potrero Stage. The festival features 12 double-bill performances by 11 local artists over three weeks, including new works by Ron Campbell, Julie Gieseke, Malcolm Grissom, Emil Guillermo, Michael Phillis, Fred Pitts, Kathryn Seabron, and Talisha Tolliver, as well as special guests Marga Gomez, Matthew Martin, and Nina Wise, with each evening running a little over two hours. PlayGround opens the program to the next generation of performers with a special Open Mic Night on Monday, January 28, at 8pm. The festival, initiated last winter as one of PlayGround's new "pop-up" programs, represents an extension of PlayGround's mission and commitment to the discovery of bold new voices for the stage and the first PlayGround offering fully dedicated to solo performance.
Venue
Potrero Stage
1695 18th Street
San Francisco CA 94107
Performance Notes
Julie Gieseke, BORDERLINE A**HOLE Nina Wise, CURRENT
This is a general admission performance - seating is on a first come, first serve basis, unless the patron has selected "preferred seating", in which case seats will be reserved under the patron's name and held until the start of the performance.
Seating generally begins 15 minutes prior to start of performance.