Quantum Dragon Theatre / Fahrenheit 451 Sunday July 7 2019 at 2:00 PM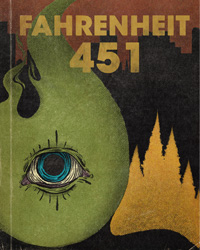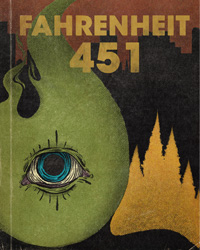 You've selected
Sunday July 7 2019 at 2:00 PM
Change Date
×
Quantum Dragon Theatre presents Ray Bradbury's FAHRENHEIT 451, directed by Sam Tillis. In this dystopian classic, Guy Montag has worked for ten years as a Fireman, burning books for the state. However, when he meets Clarisse, a young woman filled with strange ideas, he finds himself drawn out of his numb complacency into a world of thoughts and feelings that pits him against his superior, the shrewd Captain Beatty, in a battle for both of their souls. Featuring: Dorian Lockett*, Ron Chapman, Emily Corbo, Emily Dwyer, Melanie Marshall, James Aaron Oh, Annette Oliveira, Crystal Why, Lucianne Colón, Christine Sheppard, Darrien Cabreana, Jacinta Sutphin, Omar Osoria-Peña, Ray Dequina, and Abe Bernstein. * Member, Actors' Equity Association.
Venue
Potrero Stage
1695 18th Street
San Francisco CA 94107
This is a general admission performance - seating is on a first come, first serve basis, unless the patron has selected "preferred seating", in which case seats will be reserved under the patron's name and held until the start of the performance.
Seating generally begins 15 minutes prior to start of performance.