Poltergeist / The Julie Cycle Wednesday August 7 2019 at 8:00 PM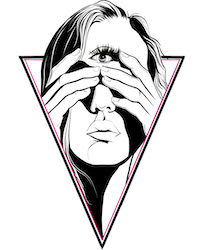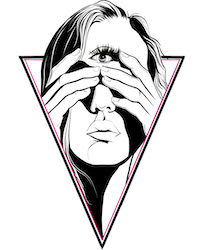 You've selected
Wednesday August 7 2019 at 8:00 PM
Change Date
×
Poltergeist Theatre Project presents THE JULIE CYCLE, a three-person adaptation of Strindberg's original. Strindberg's Miss Julie has been performed every year since its inception, in spite of its actively misogynist preface in which Strindberg says "[women] will always be born stunted and can never catch up to [men] in the lead." The Julie Cycle reimagines the play as a cyclical purgatory nightmare, where Julie finds herself living multiple lives as multiple characters, and struggles to discover a way to escape the tragedy that awaits her at the end of the play. Three actors will share the roles of Kristin, Julie and Jean, exploring gender and identity through song, movement, and an updated version of the original text. The piece examens our ability to overcome the epigenetic and societal trauma that sculpts us- can we ever truly escape our past trauma? Can we find a way to challenge the systemic burn of sexism and class to see each other as equals? As a mobile piece, the production will enjoy performances in multiple venues. Other August dates and locations to be announced soon. Honoring San Francisco's strong tradition of revolutionary art that ignites the flame of cultural and societal progress, Poltergeist creates radically queer, feminist, intrinsically participatory theatre. Whether highlighting work by new artists or subverting and reframing a problematic public domain play to create a brand new adaptation, Poltergeist seeks to normalize and centralize Other narratives. Focusing on the tenets of inclusivity, representation, and accessibility, we're hoping to remind this city of its deep roots in queer art. Two more productions round out this first season for the company. Poltergeist Theatre Project is a fiscally-sponsored project of PlayGround (Federal ID 94-3336399) and a participant in PlayGround's 2019 Innovator Incubator. For more info about the company and the rest of the season, visit www.poltergeistproject.org.
Venue
Potrero Stage
1695 18th Street
San Francisco CA 94107
This is a general admission performance - seating is on a first come, first serve basis, unless the patron has selected "preferred seating", in which case seats will be reserved under the patron's name and held until the start of the performance.
Seating generally begins 15 minutes prior to start of performance.