Moonrisers/Darling Marjorie's Arboretum Sunday August 25 2019 at 2:00 PM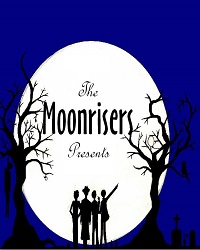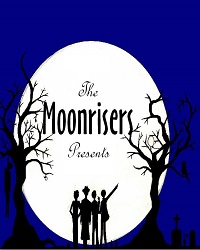 You've selected
Sunday August 25 2019 at 2:00 PM
×
The Moonrisers present a staged reading of DARLING MARJORIE'S ARBORETUM, a new play by Christopher Magee. Darling Marjorie reared and groomed the hardiest daughters: Jacaranda, Olive, Cassia, and Magnolia. Tempering them through bizarre abuse, mistreatment and neglect, she has honed them to survive the apocalypse. Now that they have survived, they just have to live with one another. Darling Marjorie's Arboretum is a series of comedic moments about one family forced to live with one another as they are, unfortunately, the only people left alive. Founded in 2014 and originally hailing from Missoula, Montana, the Moonrisers are pleased to present the World Premiere of Darling Marjorie's Arboretum. Relocated to the Bay Area in 2017, the play is their eighth original production and the fourth in San Francisco. The Moonrisers work to create new, exciting, accessible, original theatre, rarely producing the same play twice. Founder Christopher Magee says, "No matter how much we love them, there is always a new, more exciting idea that just can't seem to wait."
The Moonrisers are Christopher Magee, Michael Magee, Angel Hertslet, Christian Haines*, Melissa Ortiz*, Robyn Grahn, Puja Tolten, Jayme Catalano, Megan Toth, Emily Goodburn, Zoe Linton and an ever-growing collection of misfits. The Moonrisers are a fiscally-sponsored project of PlayGround (Federal ID 94-3336399) and a participant in PlayGround's 2019 Innovator Incubator. For more information, visit https://themoonrisers.com.
Venue
Potrero Stage
1695 18th Street
San Francisco CA 94107
This is a general admission performance - seating is on a first come, first serve basis, unless the patron has selected "preferred seating", in which case seats will be reserved under the patron's name and held until the start of the performance.
Seating generally begins 15 minutes prior to start of performance.