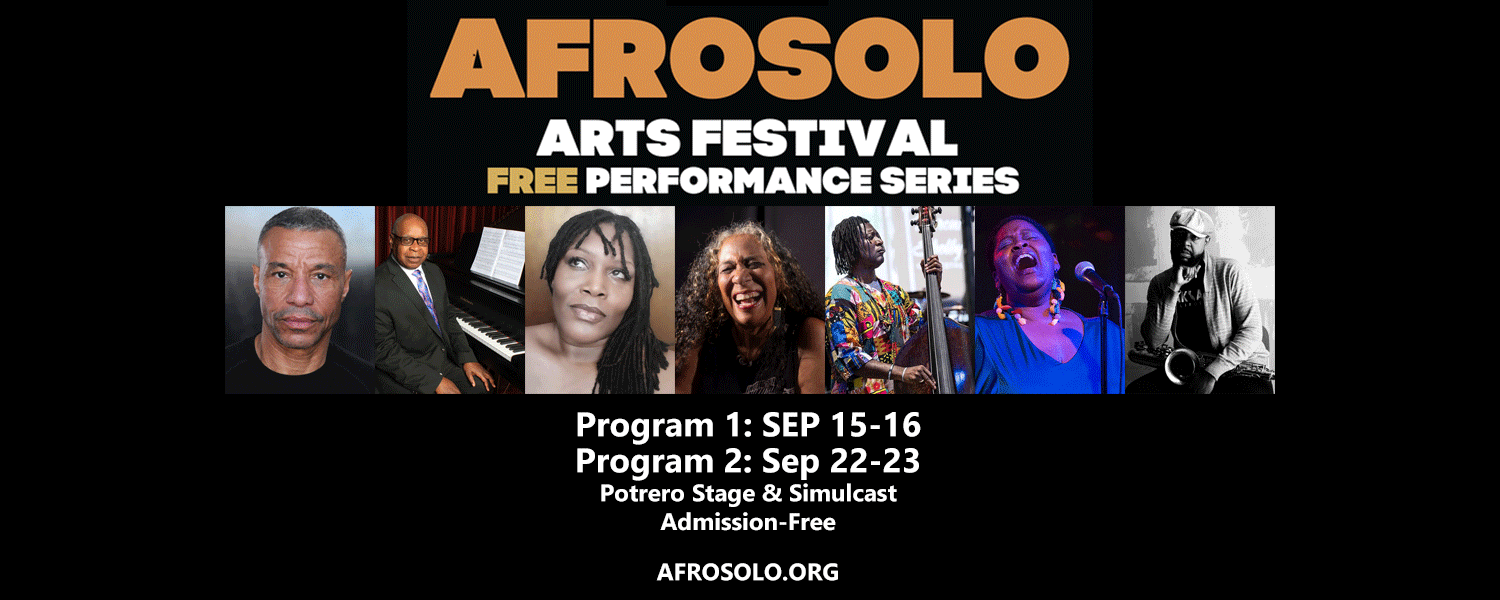 AfroSolo presents STANDING TALL
When
Runs from Friday September 15 2023 to Saturday September 23 2023
Approximate running time: 2 hours
Venue
Event Notes
×
The AfroSolo Theatre Company continues its thirty-year tradition of showcasing the best in Black art and culture this month at Potrero Stage with STANDING TALL, two diverse programs featuring classical music, singing, theater, dance, poetry, hip hop dance and jazz by some of the foremost artists in the San Francisco Bay Area. Program 1, September 15-16 at 7pm PT, includes classical pianist Dr. Carl Blake, solo performance artist Algiin Ford, and San Francisco Poet Laureate devorah major. Program 2, September 22-23 at 7pm PT, curated by guest curator Preston Justice, includes jazz bassist Marcus Shelby, saxophonist Howard Wiley, poet Joyce Lee, vocalist Valerie Troutt, and dancer Algerion Bryant. For more information,
click here
NOTE: Advance reservations are recommended (and required for online viewing). Admission is free but donations are gratefully accepted. Links for online viewing will be sent within one day of the performance and can also be accessed through your PlayGround account at https://tickets.playground-sf.org (log in, click "home" for the main menu, then "tickets for upcoming performances", select the proper show, and choose "watch"). If you have any questions, please contact the Box Office at
boxoffice@playground-sf.org
.